2016 Dodge Challenger vs. 2016 Nissan 370Z
2016 Dodge Challenger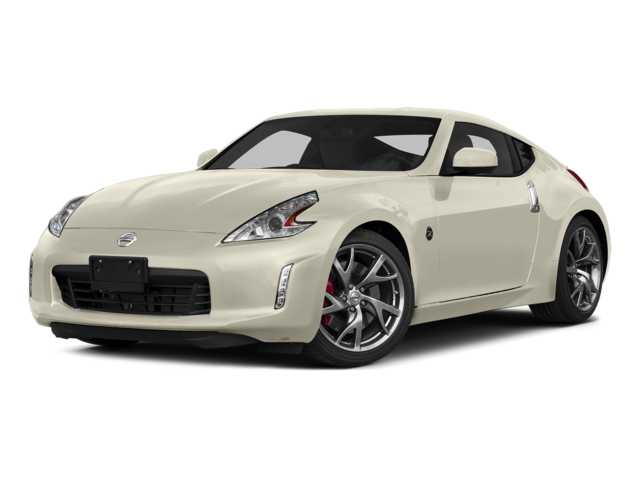 2016 Nissan 370Z
If you're shopping for a capable muscle car, it's hard to go wrong with the 2016 Dodge Challenger, available to Edmonton, Calgary, and Vancouver car-buyers at Derrick Dodge. To demonstrate this, we've compared it to the popular 2016 Nissan 370Z. In every category, the Challenger consistently outperforms the Nissan, but you don't have to take our word for it, read on to see what a winner the Dodge Challenger really is.
Performance
The Challenger can be equipped with more than the 370Z:
2016 Dodge Challenger – The Challenger can be equipped with a 375-hp 5.7L V8 that can generate 410 lb.-ft. of torque, a 6.4L HEMI V8 that makes 485 hp and up to 475 lb.-ft. of torque, or a 6.2L HEMI Hellcat V8 engine capable of 707-hp and as much as 650 lb.-ft. of peak torque.
2016 Nissan 370Z – The Nissan 370Z doesn't offer an option for a V8 engine, instead giving drivers the choice between a 3.7L V6 engine that can produce 332 hp and 270 lb.-ft. of torque, or a 3.7L DOHC V6 motor that makes 350 hp and 276 lb.-ft. of torque – less than half that of the Dodge's top V8.
Handling
The 2016 Dodge Challenger makes it easier for drivers to control the power that it's given as well, with better engineered features that include:
2016 Dodge Challenger – Dodge has equipped the Challenger with a standard automatic transmission for driving convenience, useful particularly in city traffic. The Challenger also features large 15.4-inch disc brake rotors on the SRT trim, allowing the car to come to a full stop from 70 MPH in just 151 feet. Drivers can also take advantage of an optional driver adjustable suspension system with gas-charged shocks for a ride as supple as they want it to be.
2016 Nissan 370Z – The Nissan's best braking system is in the Sport/NISMO trim. These rotors are still just 14 inches and take 163 feet to bring the 370Z to a stop from 70MPH – a full 12 feet more despite being on a smaller car. Nissan does not offer a driver-controlled suspension or gas-charged shocks, giving drivers a choppier ride over rougher roads.
Features
The Dodge isn't just about power, it offers a number of creature comforts that drivers won't find in the Nissan:
2016 Dodge Challenger – The 2016 Challenger offers seating for five, meaning you don't have to give up your muscle car dreams because you have a family. Drivers can also enjoy options like the available remote start with automatic climate control for easy warming on cold mornings. Standard speed-sensitive wipers with optional rain sensing technology make it easy to focus on the road, rather than fussing with switches.
2016 Nissan 370Z – The 370Z only has seating for two in the compact cabin, so if you have a family it won't be a very practical choice. Nissan drivers also don't have access to remote start, speed sensitive wipers, or a rain sensing system.
Test-drive the 2016 Dodge Challenger Near Edmonton, Calgary, and Vancouver
Contact Derrick Dodge at (780) 435-3611 or visit us at 6211 104th Street in Edmonton, AB to schedule a test-drive once you've read about the 2016 Dodge Challenger near Edmonton, Calgary, and Vancouver.