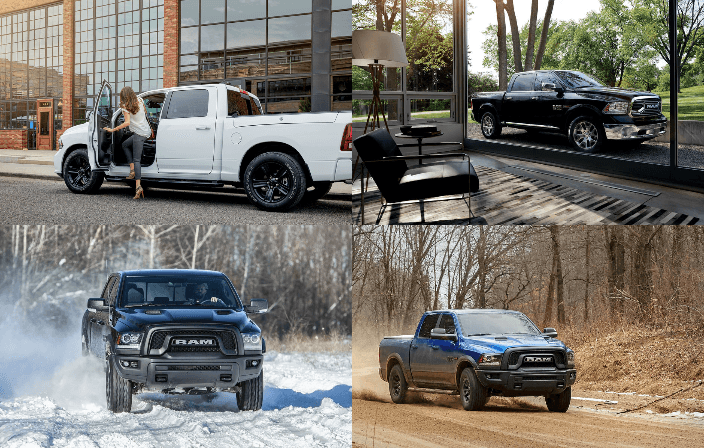 The Equipment
When it comes to the 2018 Ram 1500, there are many notable features that are a plus. There are endless options that you can choose to customise your truck including the various body styles, powertrains, trims, cargo-bed lengths, and more.
The equipment installed in the pick-up truck give solid competition to all luxury sedans on the market. Some of the most outstanding features in the 2018 Ram 1500 include automatic headlights, hill start assist, USB port, and cruise control. The truck also features a removable and lockable tailgate and if you desire, you can change the trims in the cabin and pick your choice of upholstery, drivetrain, powertrain, and wheels.
Apart from the standard version of the 2018 Ram 1500, there is another option for those who want their truck to be fully personalised. There is no limit to how much you can change your truck's equipment. There are additional features that you can add to your truck based on your needs including the Uconnect Access infotainment system. This system is the best entertainment you can find in a pick-up truck. It has a huge 8.4 inch touch screen and a very user-friendly interface.
Other additions that you can make to your truck include rain-sensing windshield wipers, heated steering wheel, 115V power outlet, engine stop-start system, 10-way power driver's seat, and air suspension.